Discover a brand new selection of interchangeable rings designed and crafted in a sportive mood – Everything swiss made.


Emanuelle Zufferey is a mood ambassador and practices paragliding in big events as the Swiss championship of which she holds the title.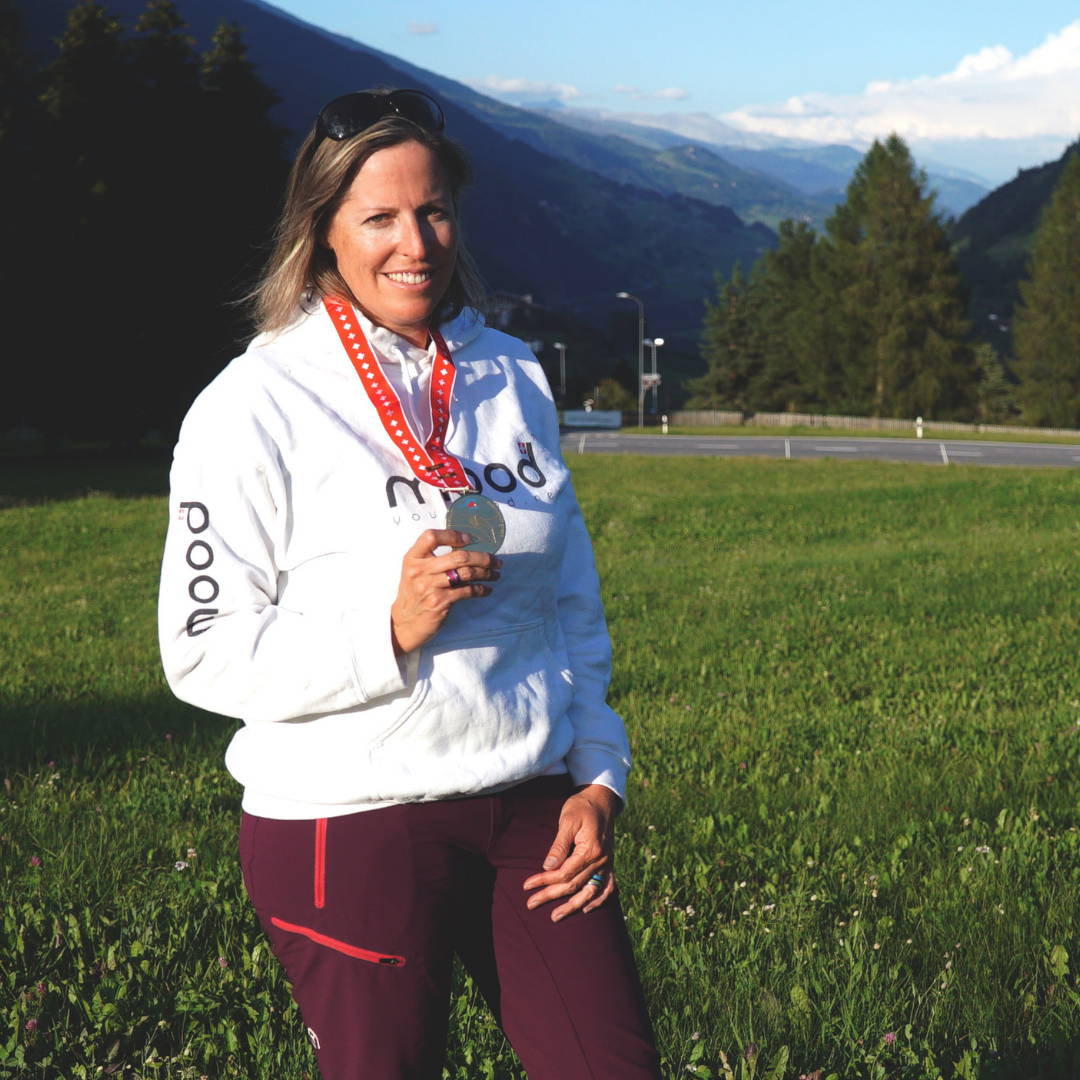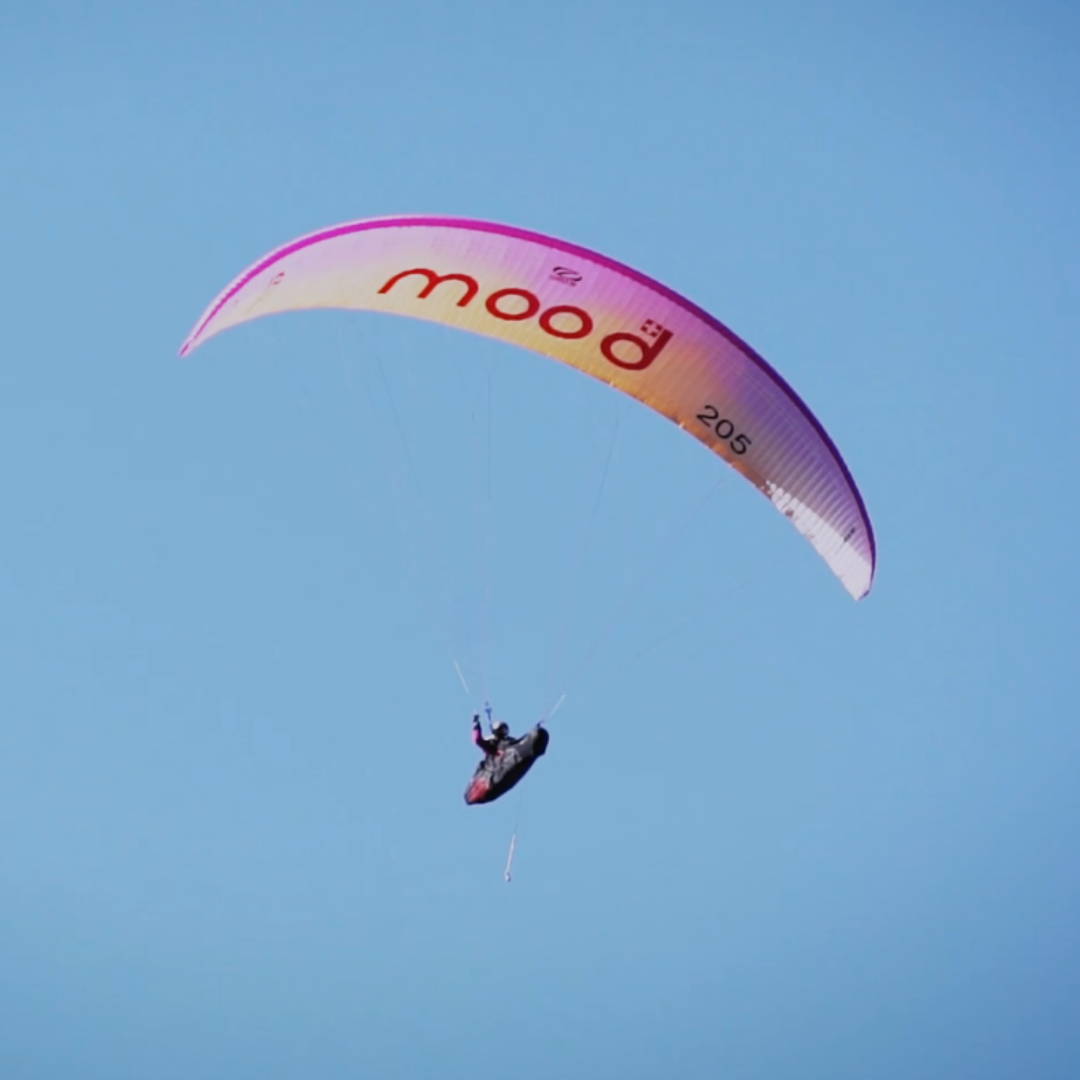 ---
Although paragliding seems to be an extreme activity for some, it sounds like total freedom for others. Emanuelle Zufferey is one of those who consider paragliding as a state of mind more than a sport.
She recently got the Swiss champion title in Fiesch, Wallis. In this video she tells her personal experience.
Today we introduce you a brand new collection inspired by her universe.
Signed by mood Collection, in collaboration with Emanuelle Zufferey.
Video in French.
Bien que le parapente paraisse être une activité extrême et dangereuse pour certains, il est synonyme de liberté et de grandeur pour d'autres. Emanuelle Zufferey fait partie de ces personnes qui considère cette discipline comme étant un état d'esprit plus qu'un sport.
Elle a récemment décroché le titre de championne suisse à Fiesch (Valais) et nous raconte dans cette vidéo son expérience personnelle.
Nous vous présentons aujourd'hui une toute nouvelle collection inspirée de son univers.
Signée par mood Collection, en collaboration avec Emanuelle Zufferey.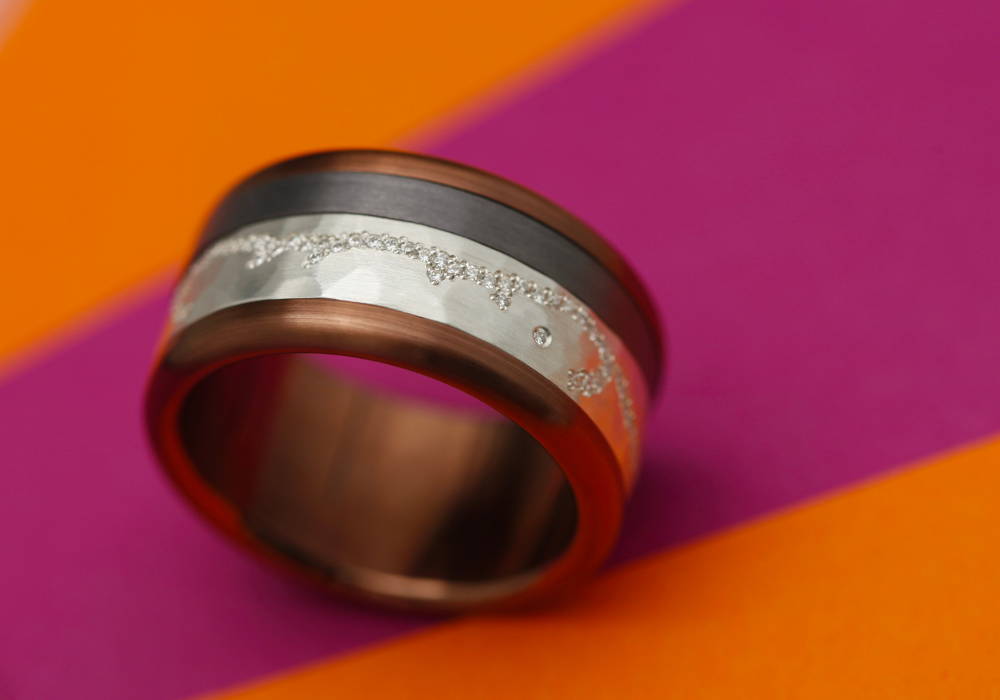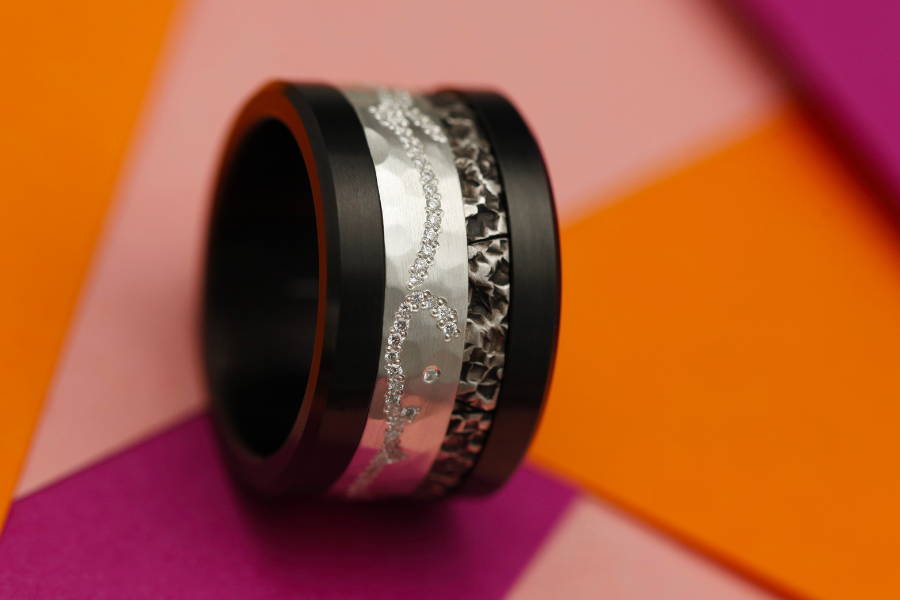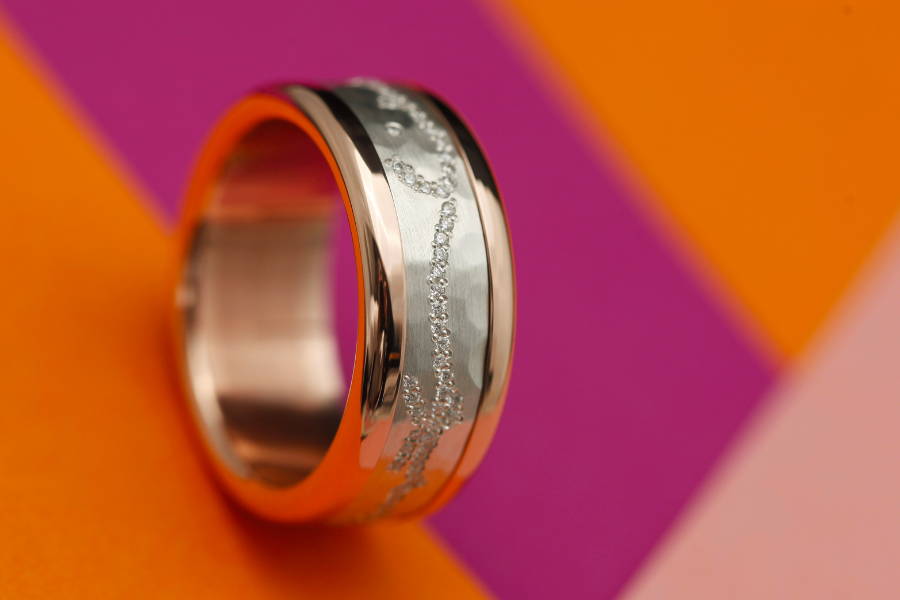 This hammered-silver ring has a mountain of diamonds. The inspiration of this creation comes from one of the mountain Emanuelle Zufferey flew over.

925 Silver – Diamonds – Feminine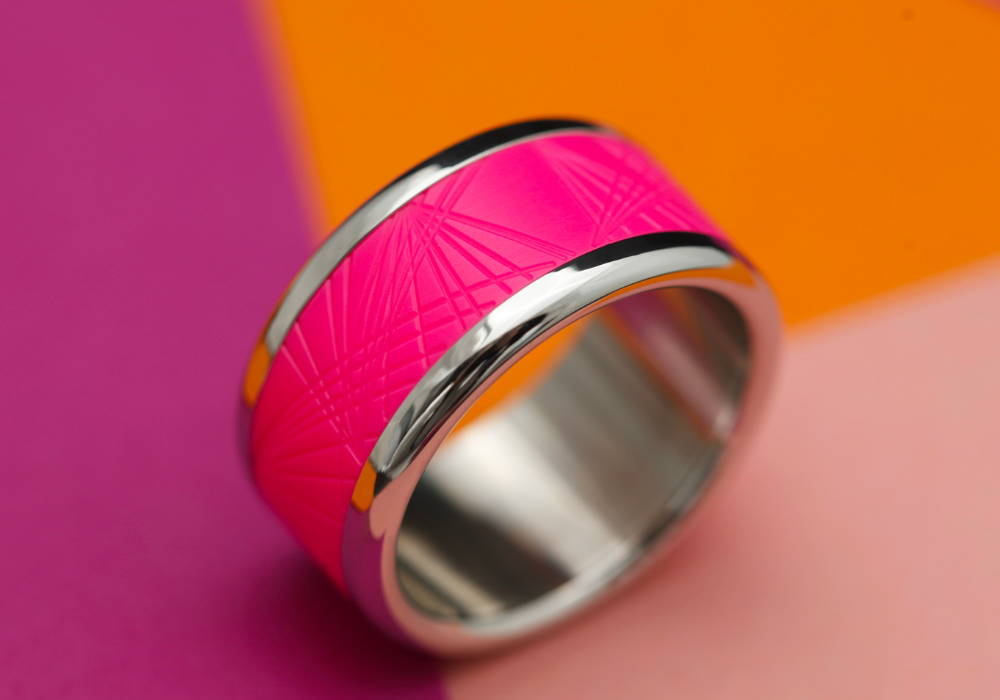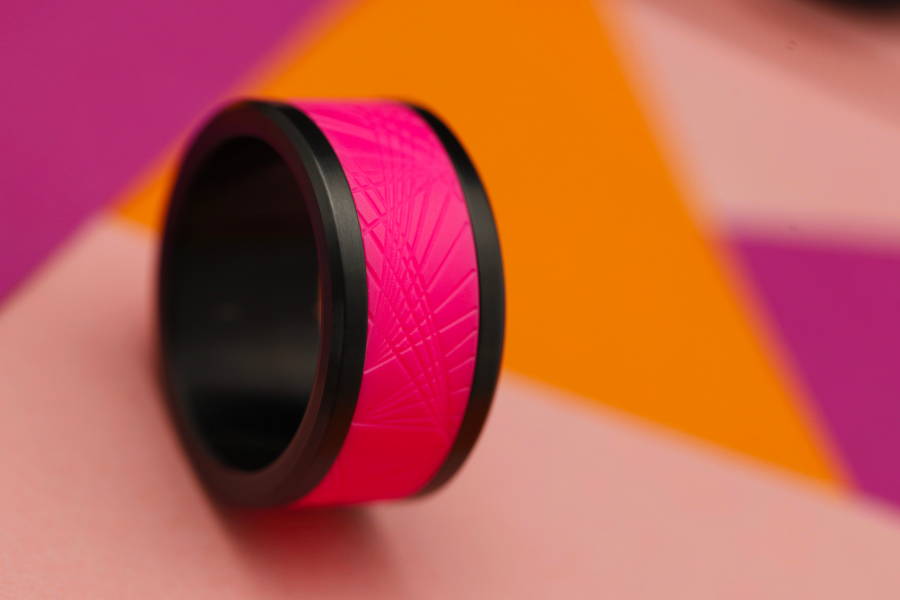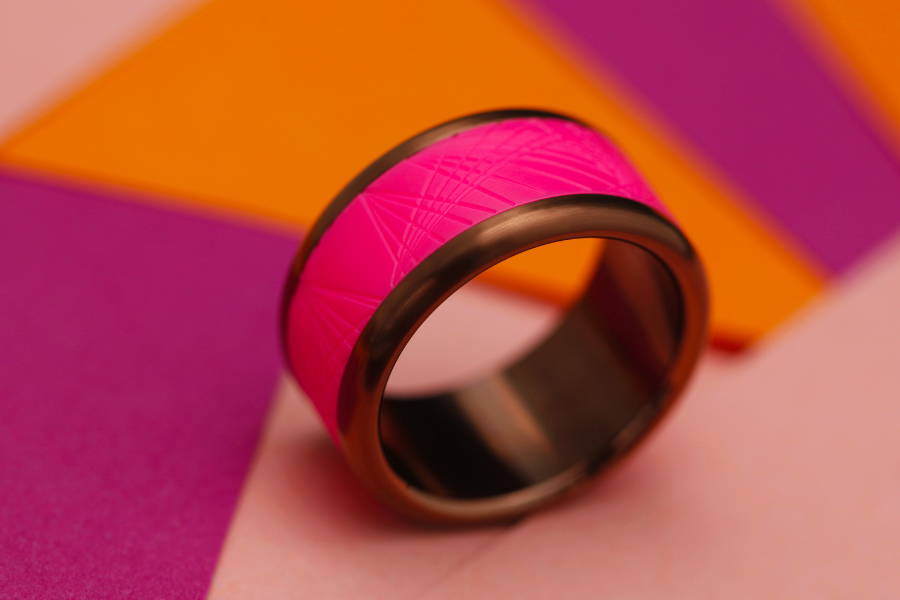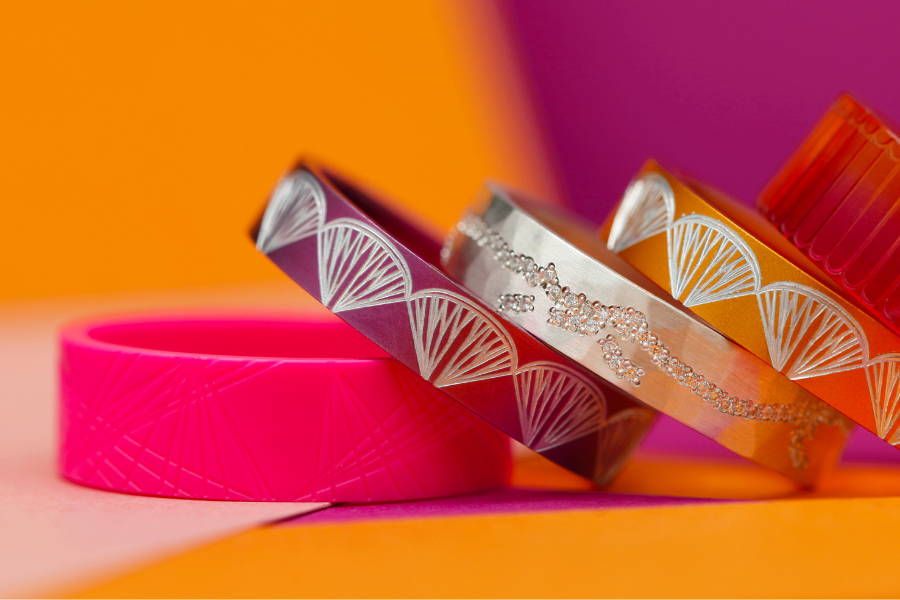 The lines of on this ceramic addon reflects all the rope on the professional stuff of paragliding. Also, the abstract appearance makes it a design and trendy object.

Ceramic – Light – Unisex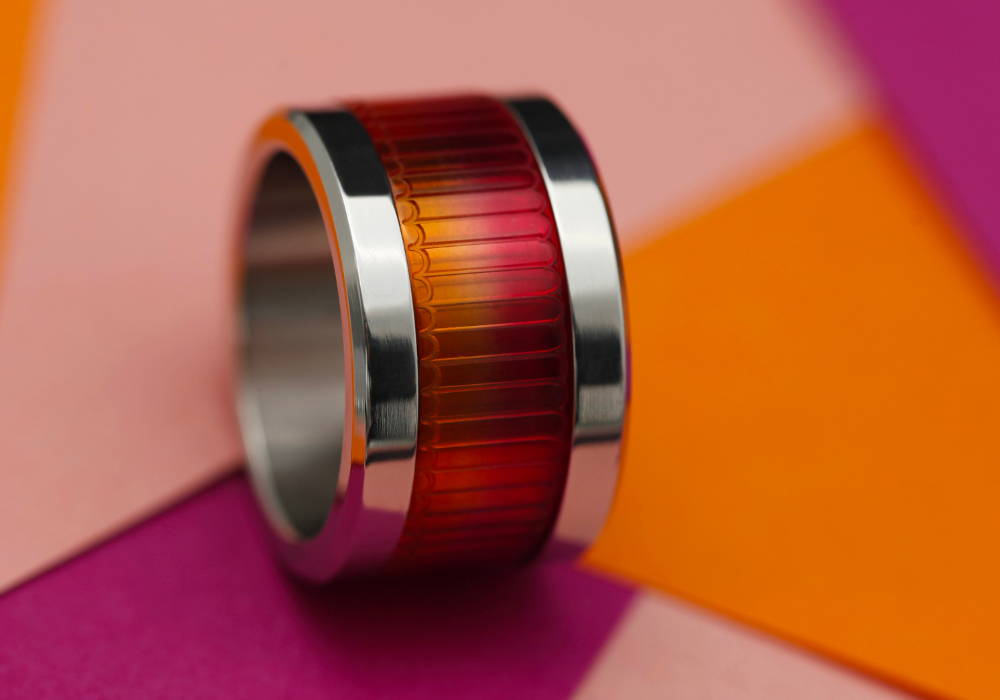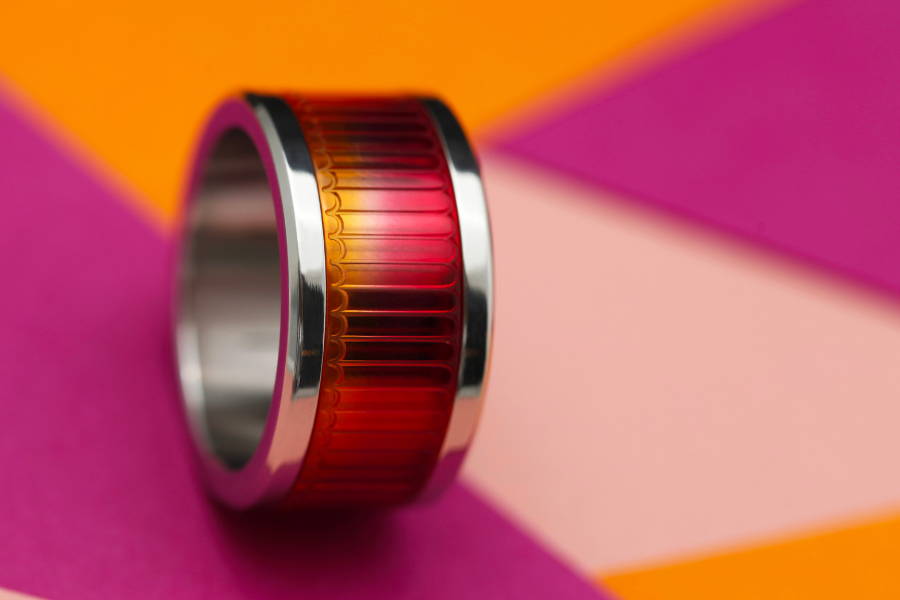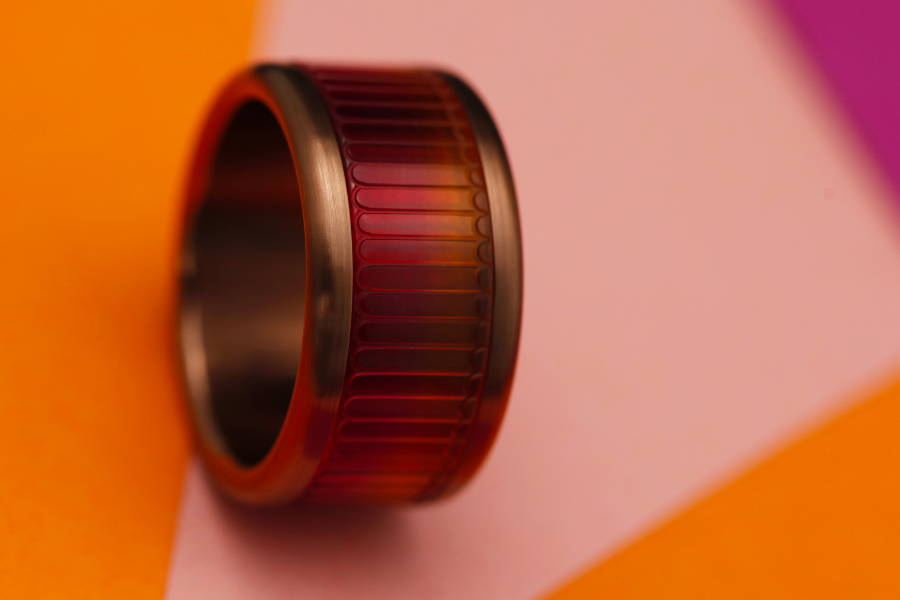 In paragliding, your best mate is your sail. We had the opportunity to create a personalized mood edition in collaboration with Emanuelle Zufferey, which follows Emanuelle Zufferey on all her competitions. This addon takes the two-tones orange and ruby colors and also the relief of the sewing made all around the piece.

Polymer – two-tone – Unisex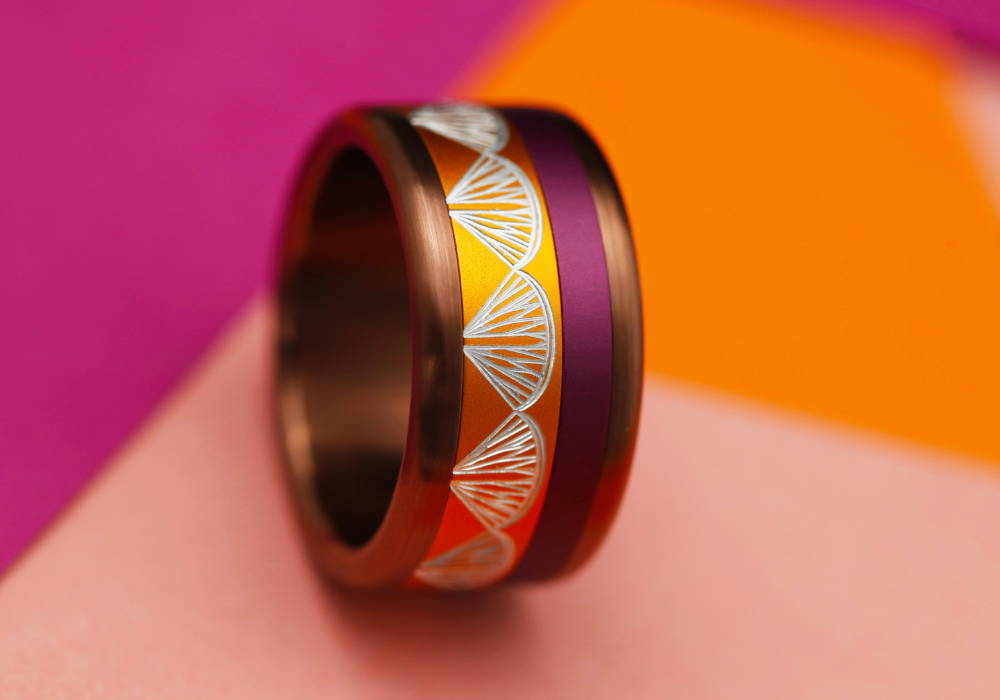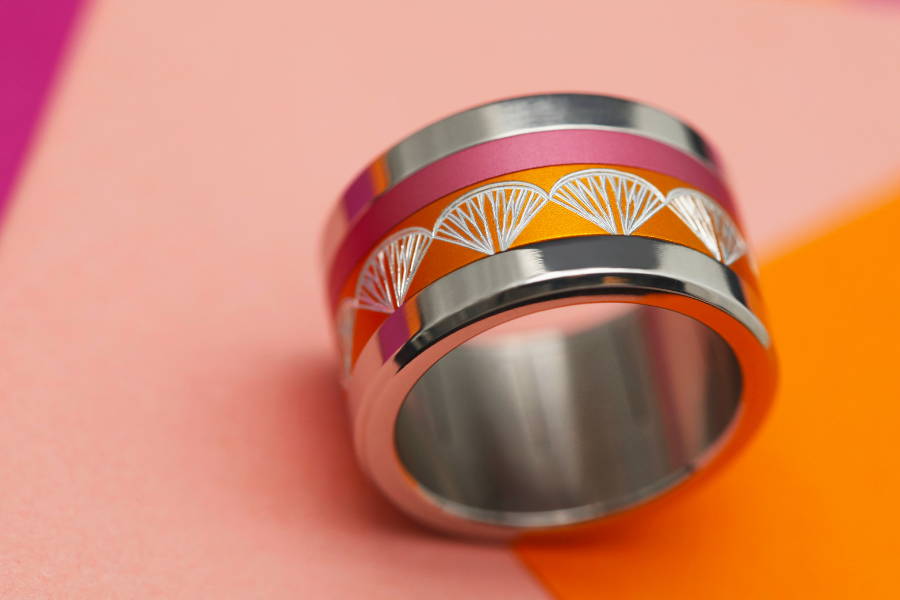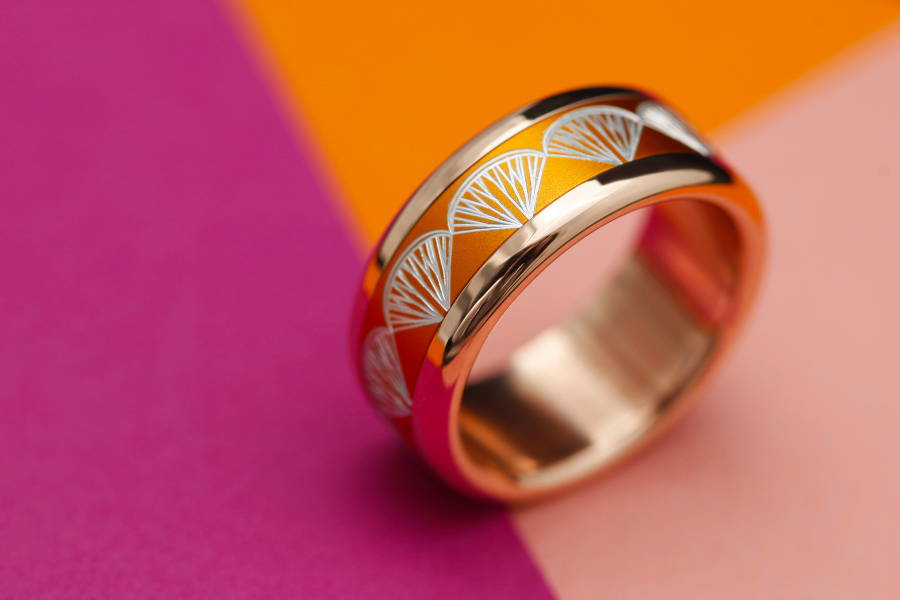 In paragliding, intrados of the sail is the side where the overpressure is appears, which means the opposite of the sail arch.
Anodized aluminium – 2/3 – Unisex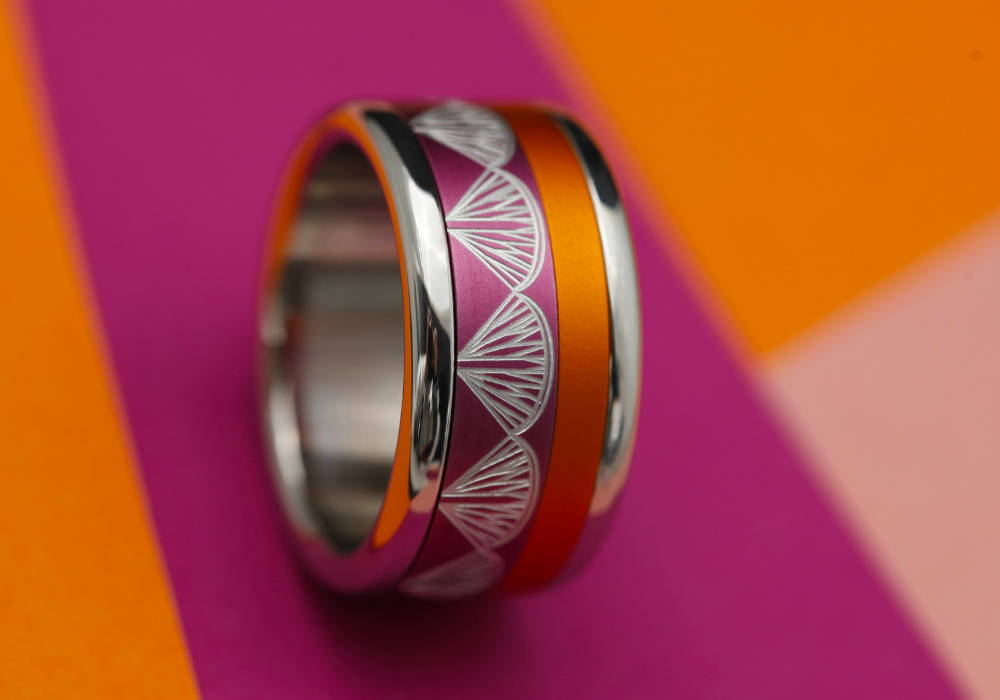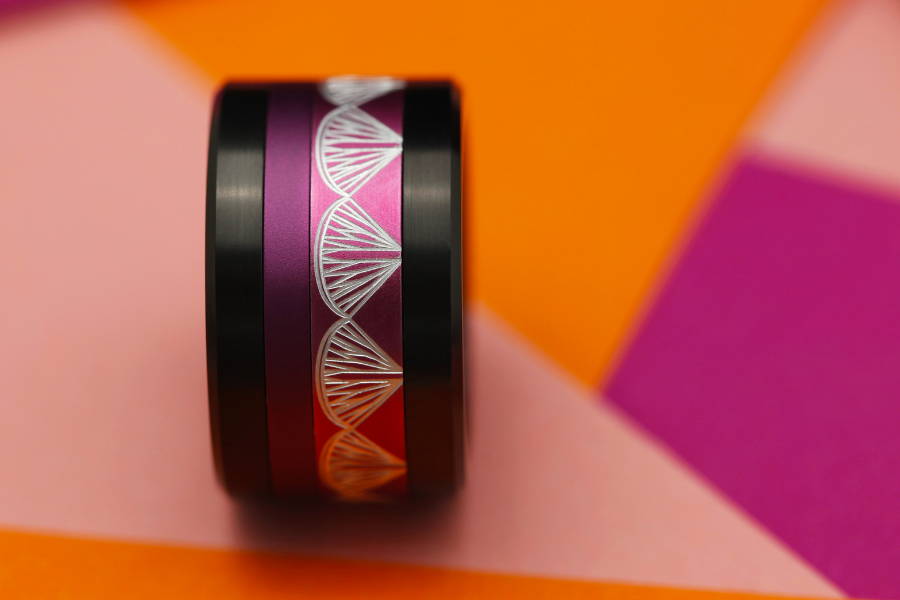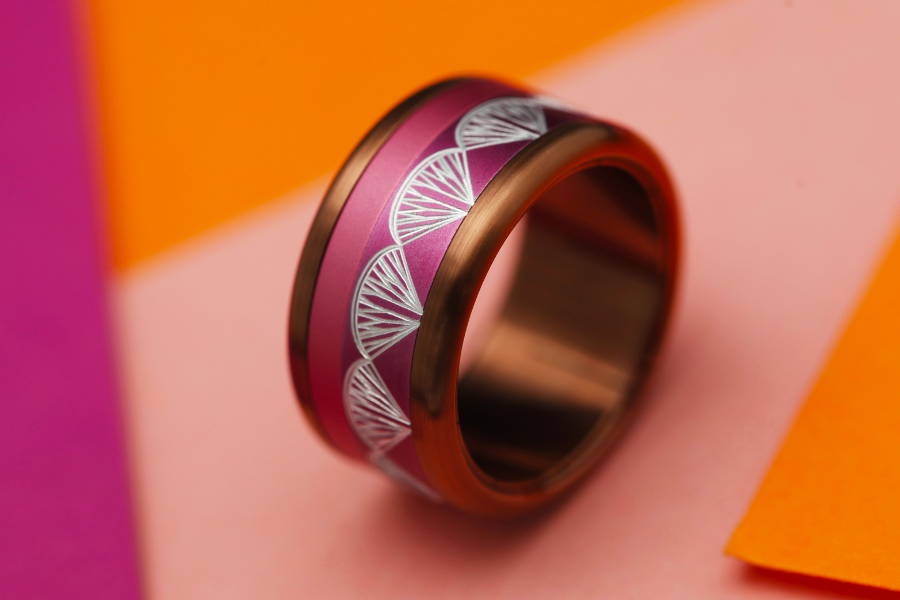 In paragliding, extrados is the side of sail where the pit appears, which means the same side of the sail arch. A garland of paraglider is engraved all around this ruby piece.
Anodized aluminium – 2/3 – Unisex
Paragliding World Cup 2020, Disentis
On August 2020, we had the chance of meeting Emanuelle Zufferey during the PWC in Disentis, Switzerland.
We then had the opportunity to record some great shots in which Emanuelle tells her feelings in the sky.
Between adrenalyne, strategy wonder and passion, we got into this sport that makes us dream so much.
We are proud to realize this collection in collaboration with a swiss champion and we are looking forward to making new projects with her.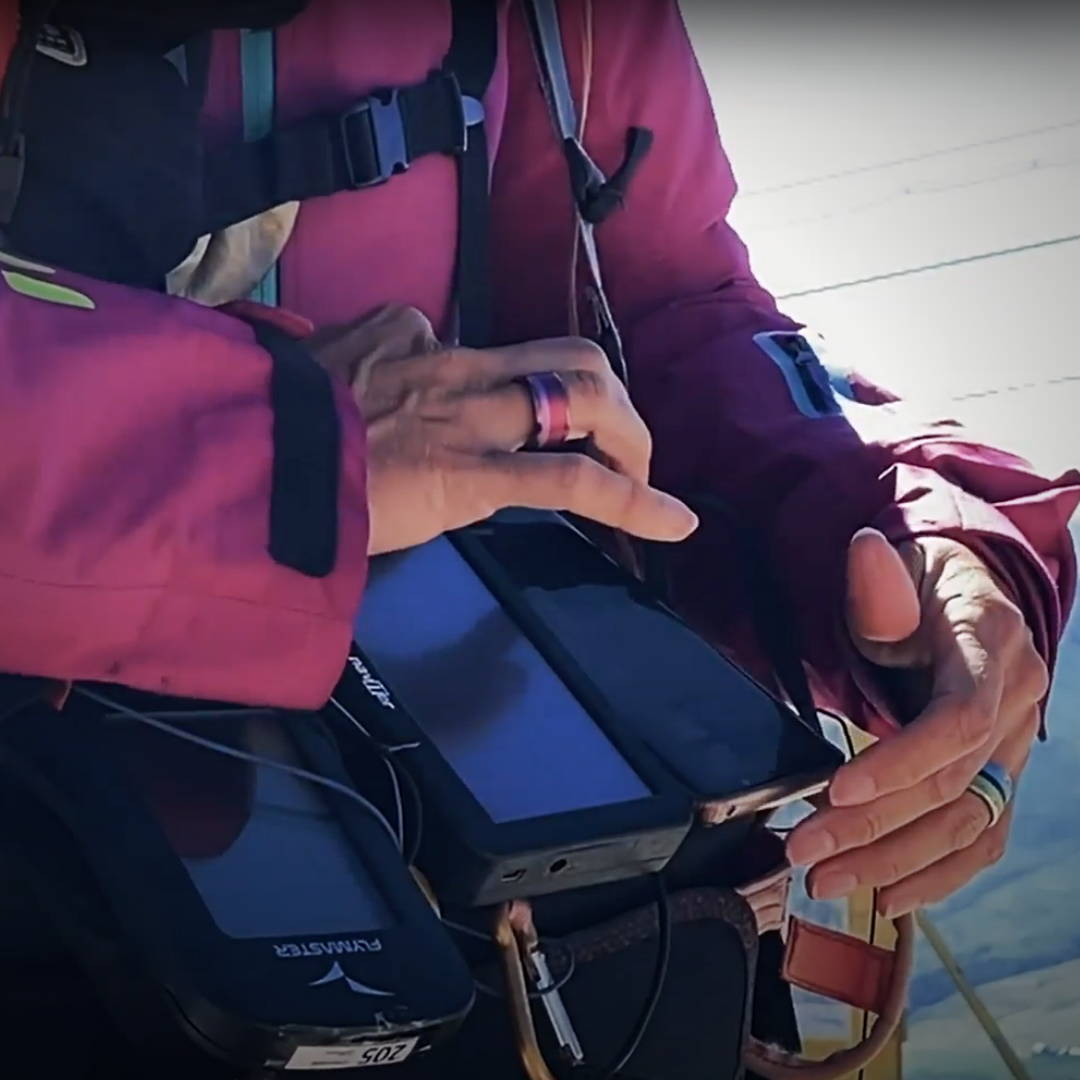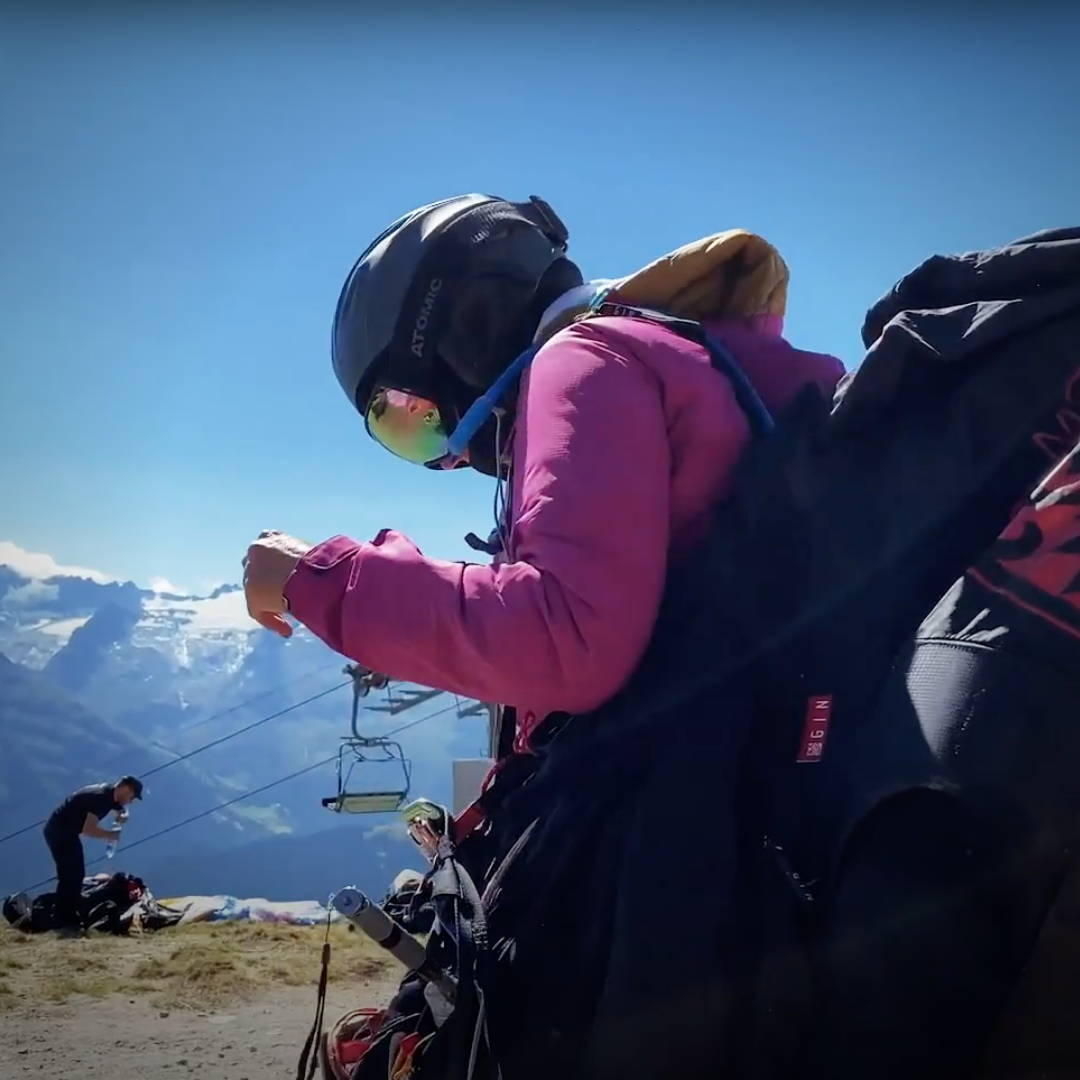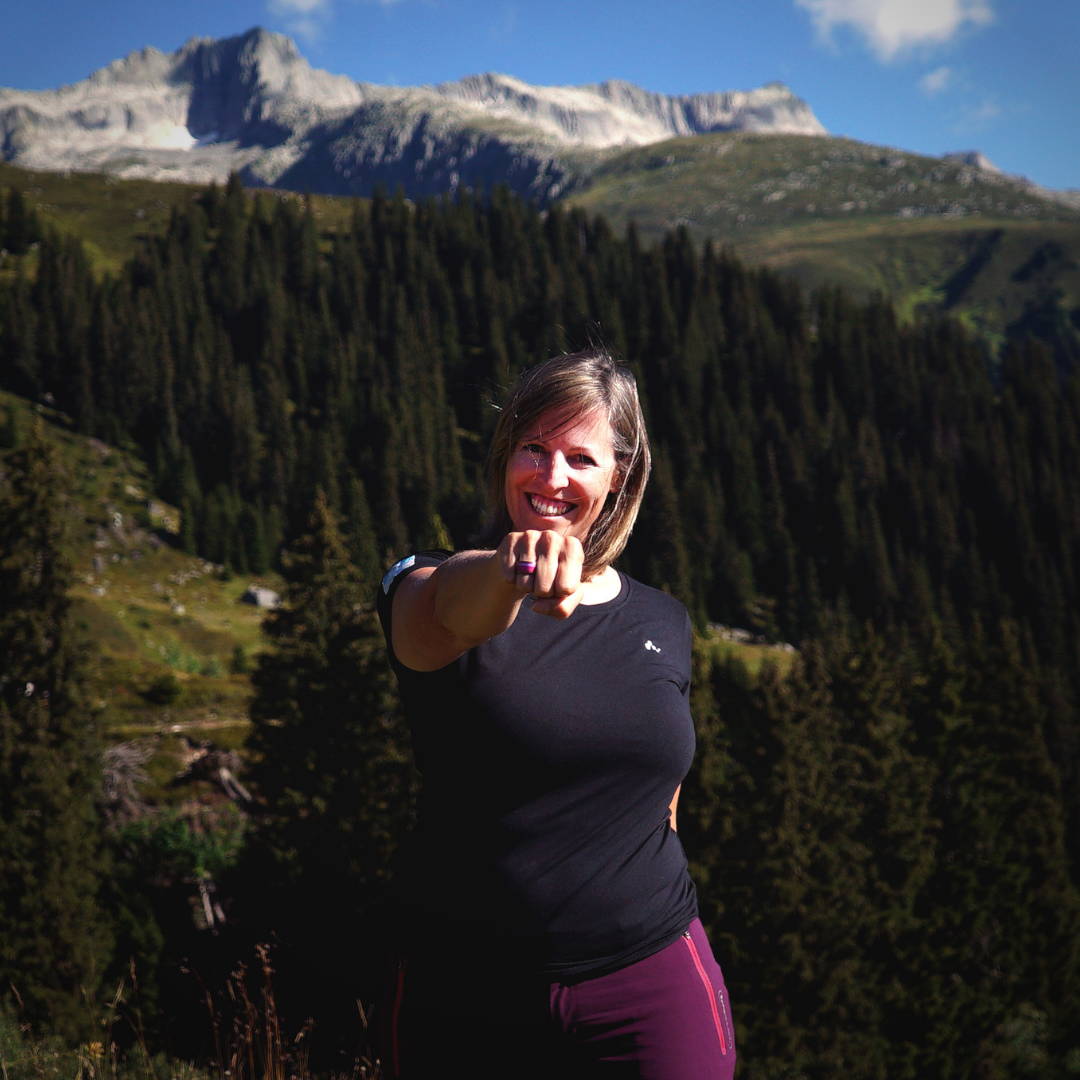 ---
---